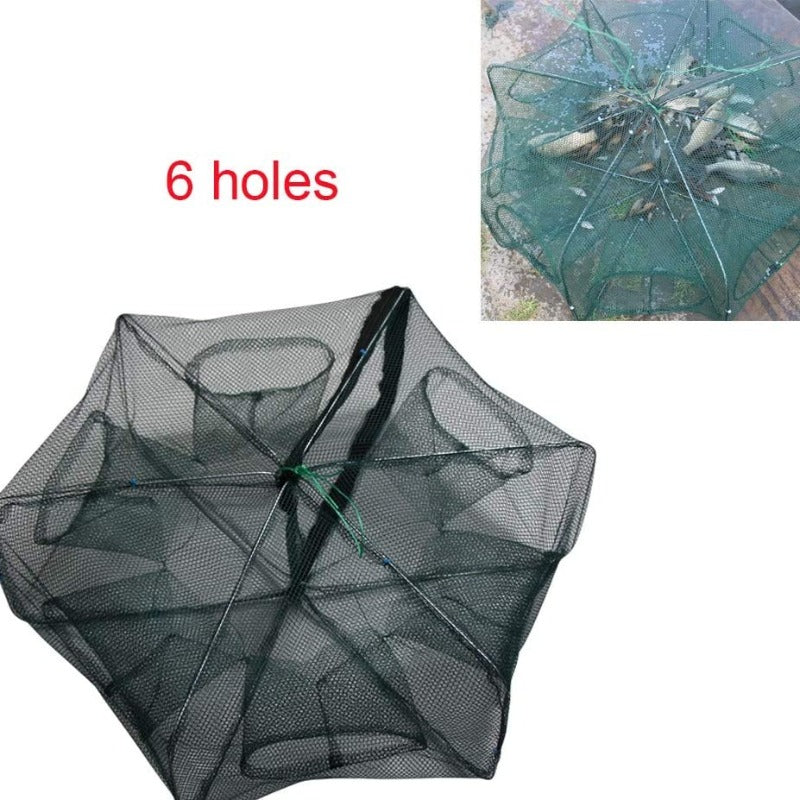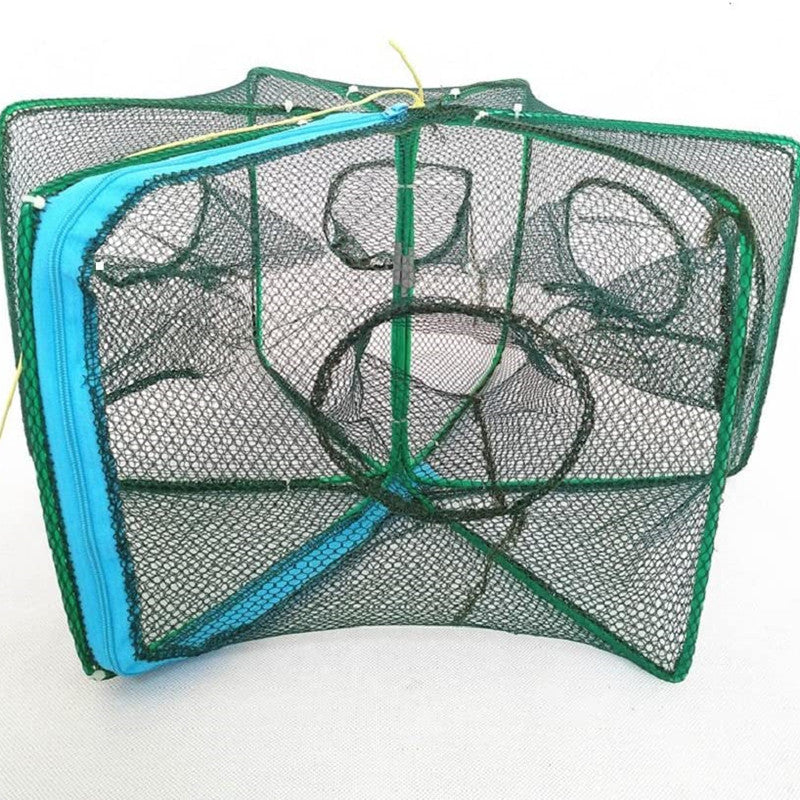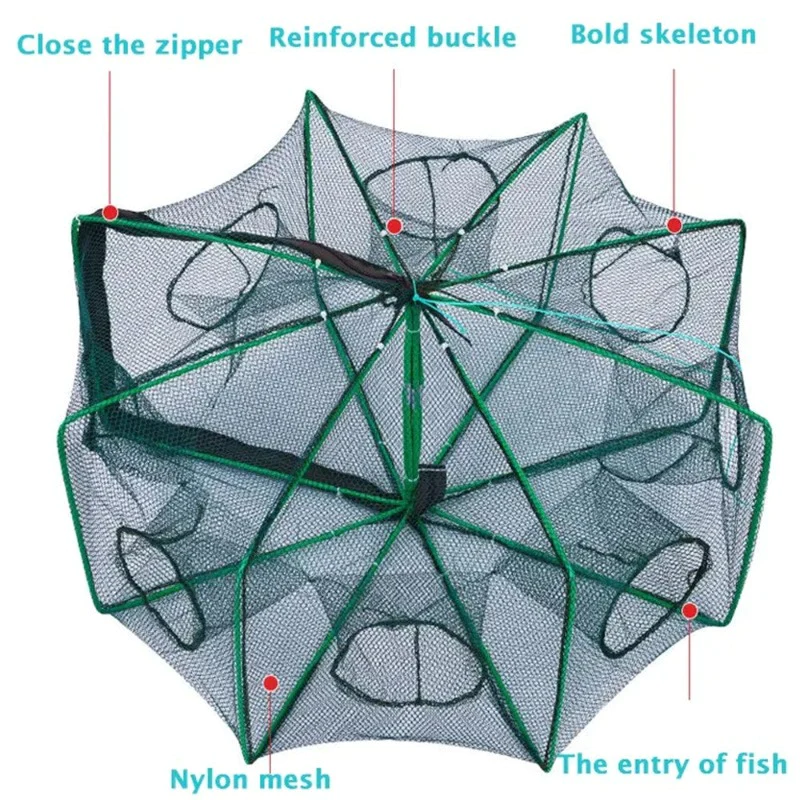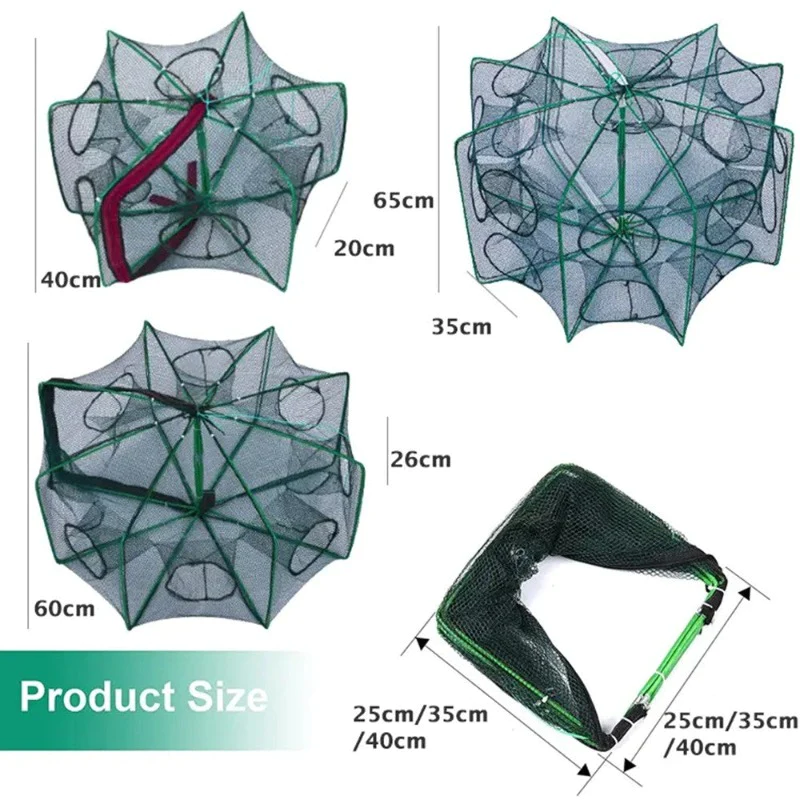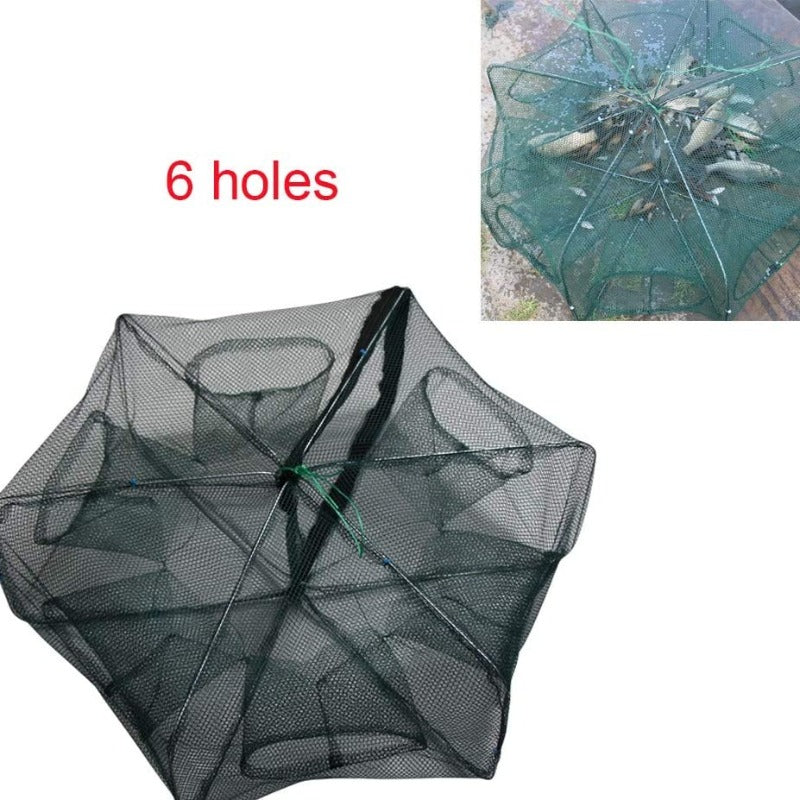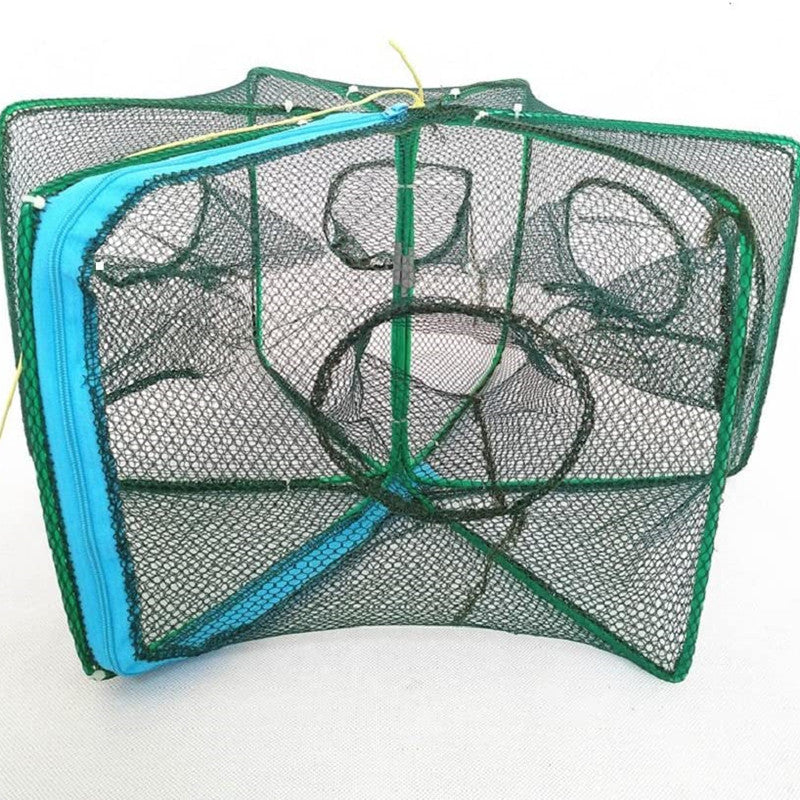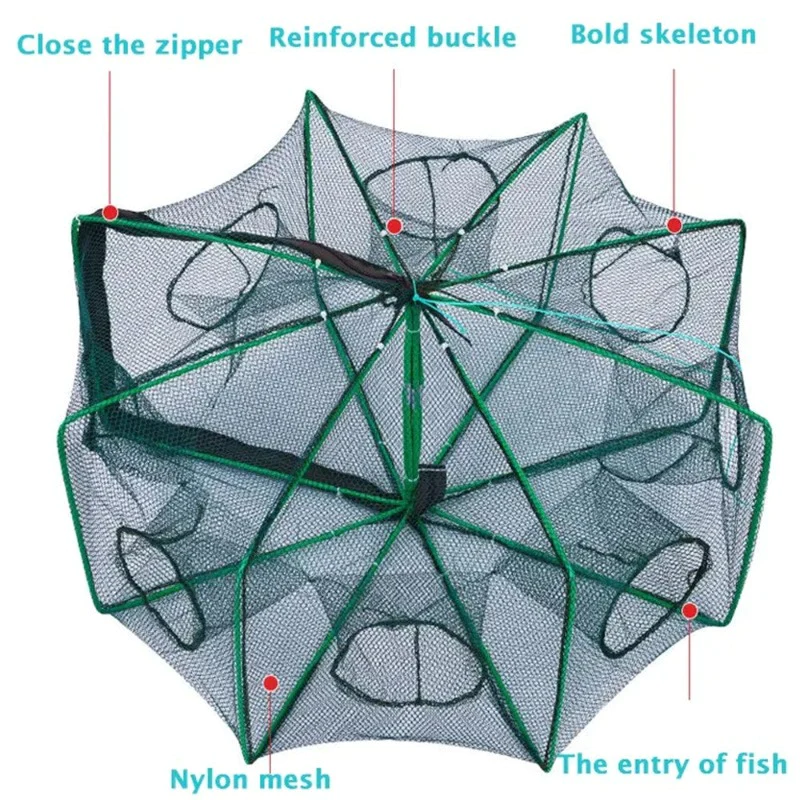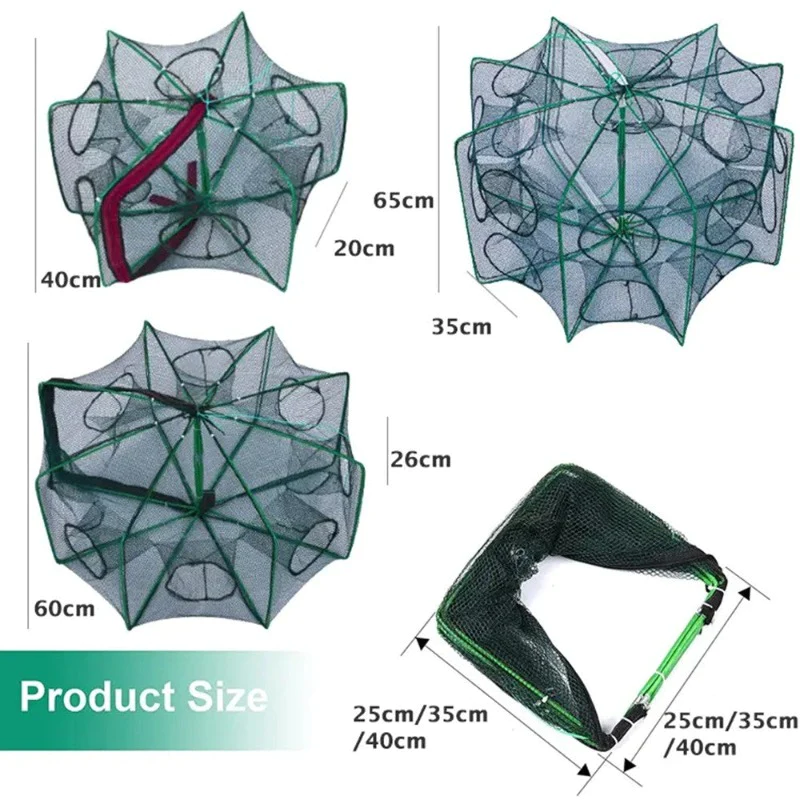 Automatic Folding Hexagon 6 Hole Fishing Net
Description
Portable 6 sides 6 Holes automatic telescopic fishing shrimp trap, convenient and simple, no need to install, easy to use; Just pull the string on the top and the net will be automatically opened.

Fishing net trap with 360 & Double-decker design, great for catching smelt, crab, lobster, minnows, shrimp and crawfish.
Special large zipper design for easy take out the prey; It can be folded into a small size, lightweight and portable.
Features:
Portable Folded Fishing Net Automatic Shrimp Minnow Crab Baits Cast Mesh Trap Fishing Tackle
It is economical with simple structure.
Putting some baits in the middle bait bag, sinking the net in the river, then put some other baits in the river above the net, in order to let more fish, lobsters and others swim into trap, put away the net from the river when lots of fish swim above the trap net.
Use six solid steel bar bracket, so that the net could strong.easy take out the fish, crab, lobster and craw-fish
If you use it in salt water, please rinse after use.
Height: 30cm/11.81″(approx)

Package included:
1 x 12/6 Folding Fishing Shrimp Net