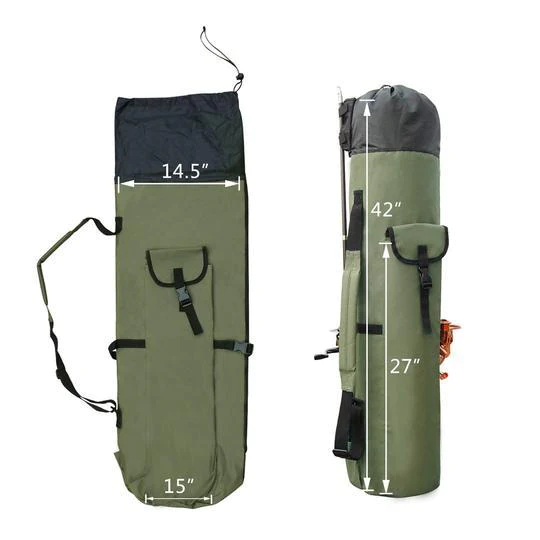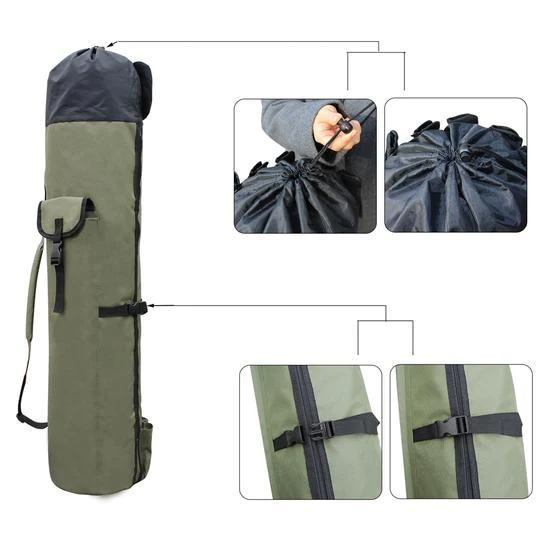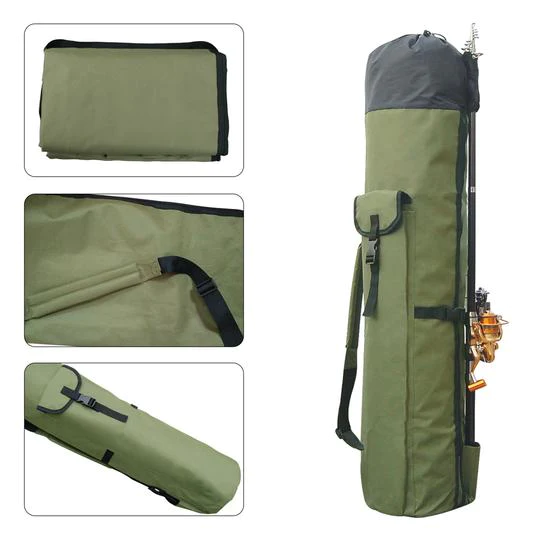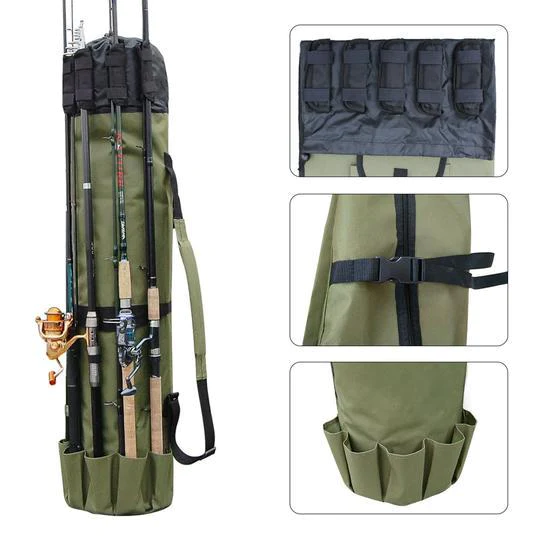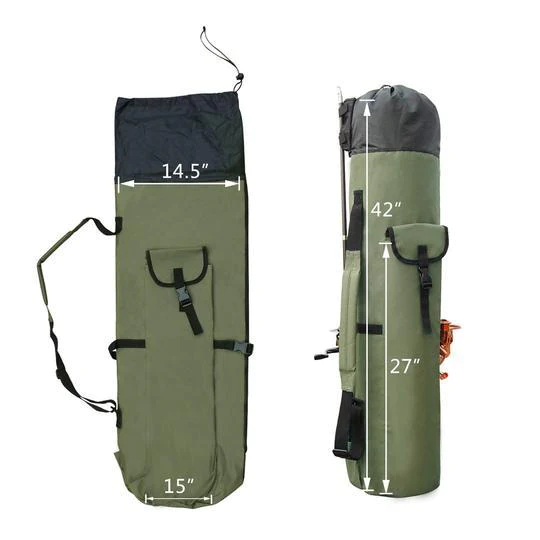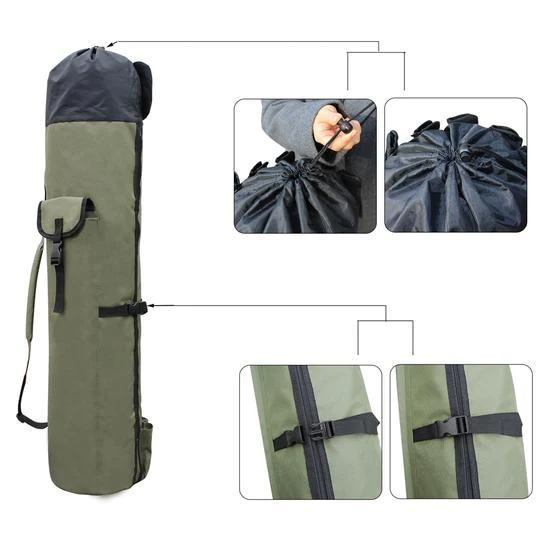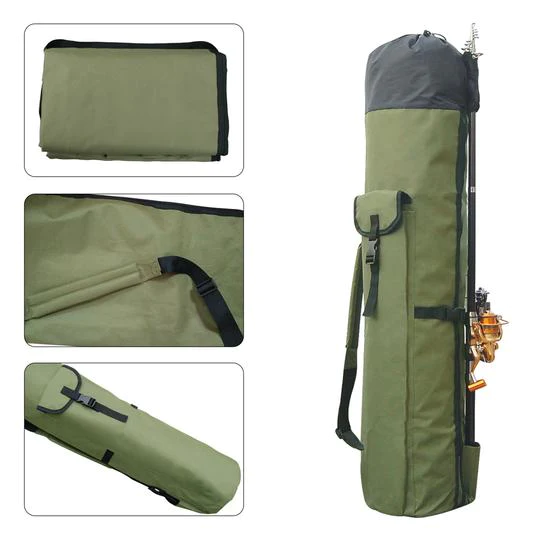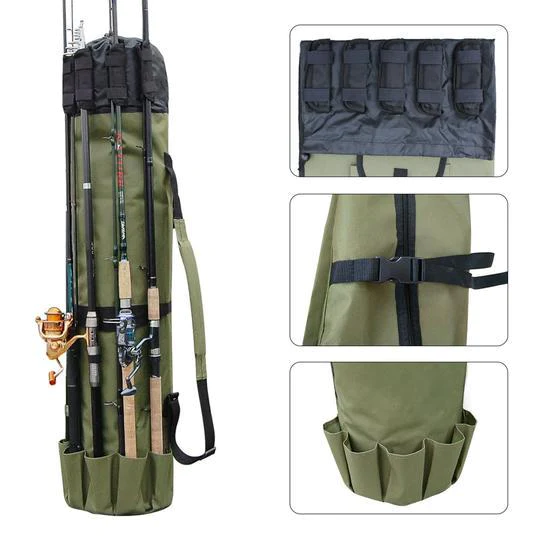 Portable Fishing Tackle Bag
Description
Every good fisherman knows that the most important thing is his rod and tackle box but sometimes it can be a hassle when lugging them around. Luckily for you, we've created a way that you can kill two birds with one stone and be fishing like a pro all day long. Introducing the Fisher Pro- Reliable, easy, and makes fishing a lot more enjoyable.
Made with large capacity space and adjustable straps. Allowing you to carry all of your fishing essentials comfortable and hassle-free.
?Created with durable oxford cloth throughout the bag that's water-resistant and breathable. Keeping all of your equipment dry and an easy wash without leaving behind any odor.
Multiple compartments for easy storage and convenience. Allowing you to stay organized and know exactly where all of your fishing equipment is at all times.
What's really amazing about this product that our repeat customers love so much about this product is the convenient storage and how easy it is to navigate. With the Fisher Pro, we aim to give you reliable, easy to pack and most importantly… A much more enjoyable fishing experience
Benefits
Light & Easy To Carry- Super light yet durable enough to carry up to five fishing rods, tackle boxes and much more with ease. Giving you more room to pack any extra stuff with less hassle.
Durable- Super tough yet breathable/ lightweight water-resistant materials all throughout the bag. Giving you the durability that's second to none and unmatched comfortability when you're carrying it.
Easy Storage- Giving you much more space than your average fishing bag and easy to navigate compartments. Allowing you to carry twice as much stuff and know exactly where everything is.
Our Guarantee- If for any reason you feel that this product isn't for you feel free to send us an e-mail at our store address and we'll promptly refund your money. No questions asked.