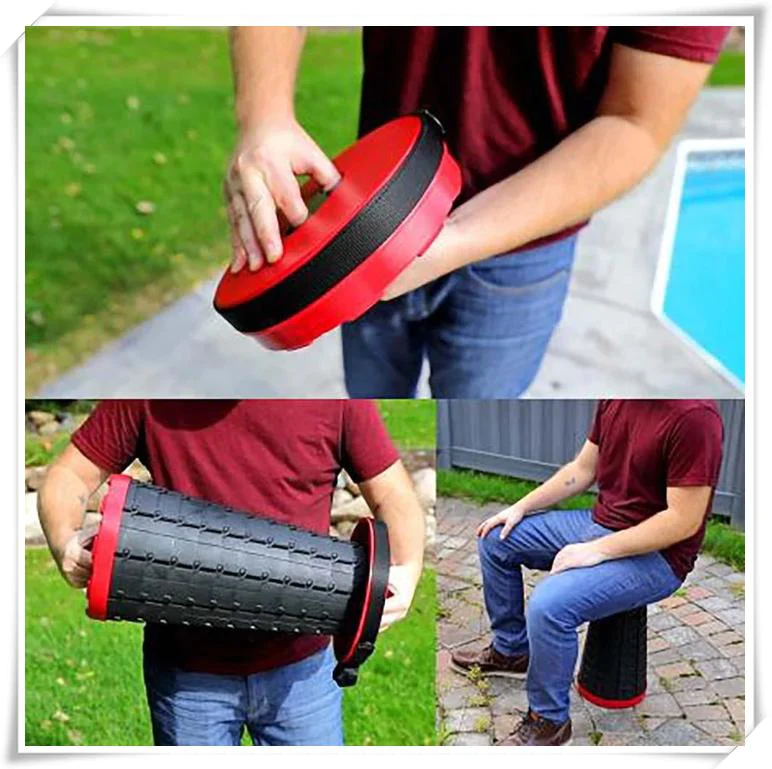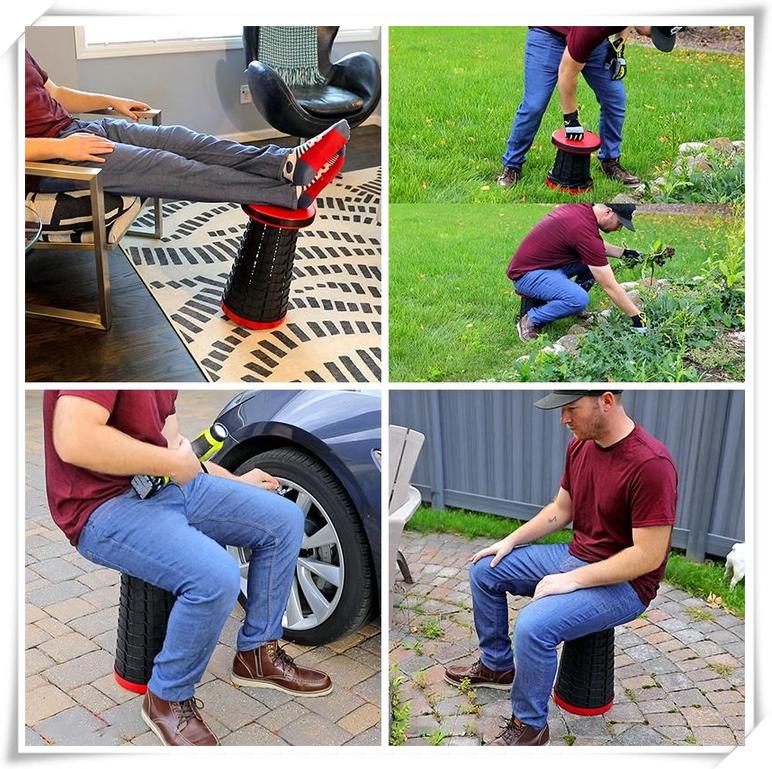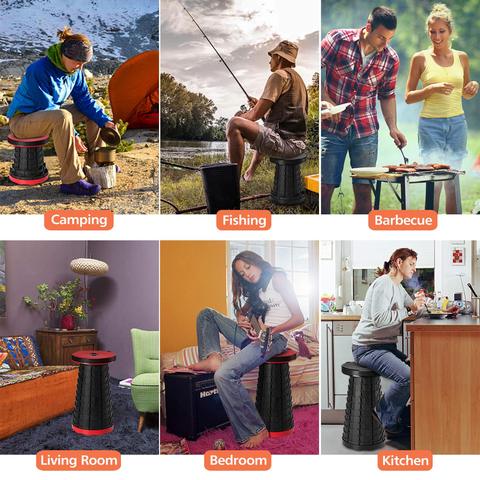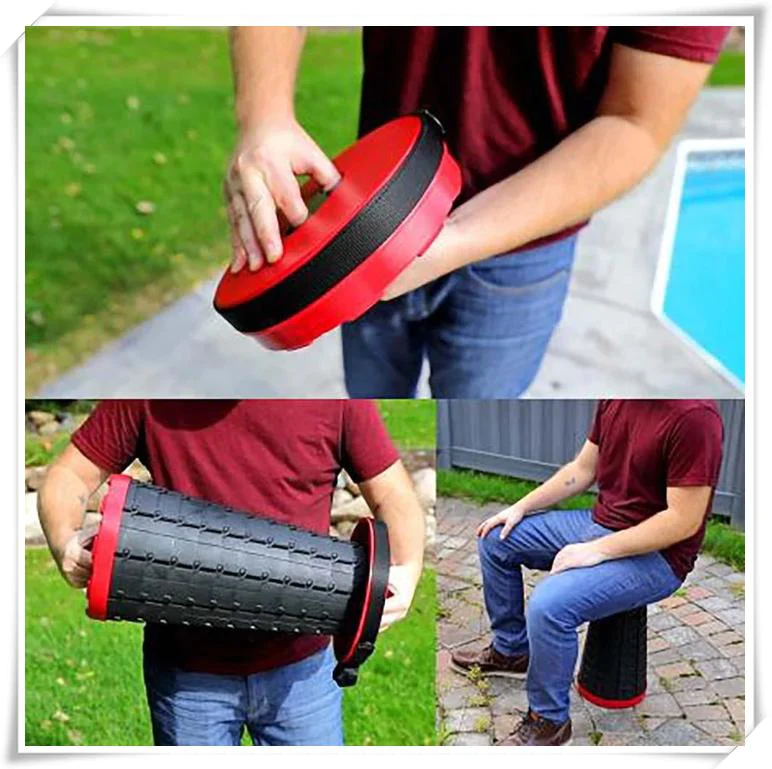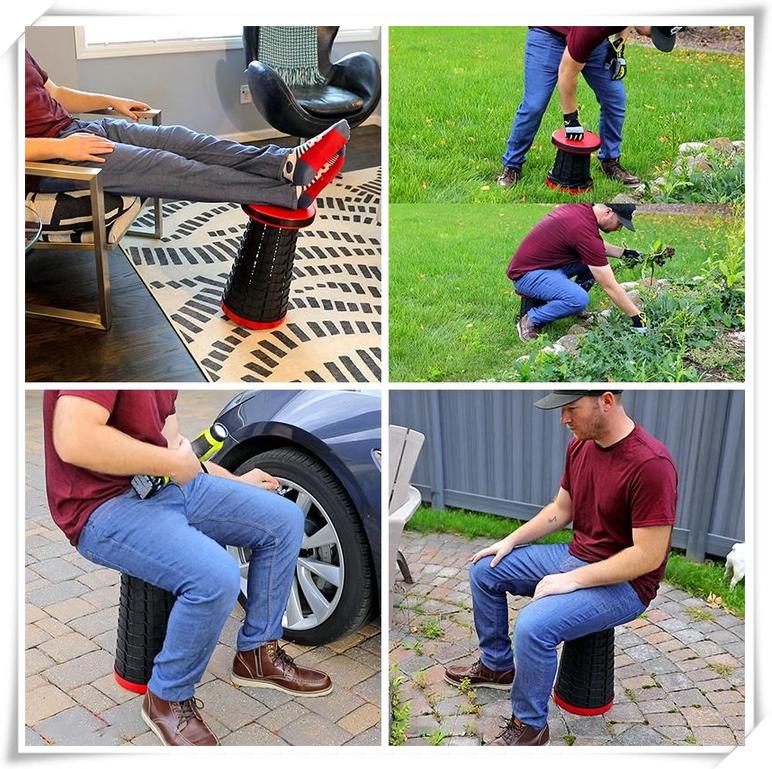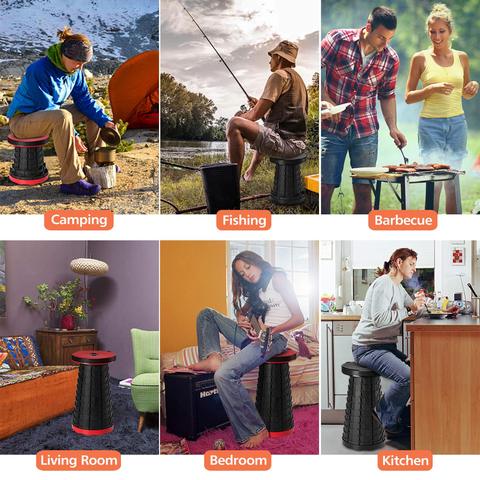 Retractable Folding Stools Portable Plastic Stool
Description
Portable & Lightweight: This folding stool is super convenient. It opens and folds up in a split second with only one hand.
Best Quality & Bearing Capacity: Made of high strength nylon ABS. Heavy duty materials for long lasting durability. The internal structural design is unique which makes the stool extra strong and safe and can effortlessly hold up to 330 lb !
Product Features: Light weight, small size, simple to use, no space after shrinking, easy to carry, convenient for home storage, can also be placed on the trunk of the car.
Dimensions: Diameter 25.5cm, storage height 6cm, unfolding height 45.5cm. It's quickly and easily folds away for convenient storage. Space Saving Foldable Stool.
Multipurpose: This product features making the stool great for multipurpose uses i.e. bathroom, kitchen, office, garden, travel, camping, fishing, outdoor and more.